Helping Out (updated 25 Jan 2017)

Tom Brokaw, in his book The Greatest Generation , captured what describes what family life was like for my Dad during the Great Depression. Brokaw said that people of this era "came from homes or conditions where life was a team effort [and] in the face of severe economic deprivation, illness, or unexpected death, the preservation and common welfare of the family was the collective goal." This was especially true for Dad's family. Dad, the 7th of 10 children, was a young child when the Great Depression began and only a teenager in 1940 when unemployment was still rampant in the Pittsburgh, PA area.

When his father died in November 1936, Dad was undoubtedly asked to do his share to help his Mom support their family. While Dad was still in school he worked part-time at fruit stores, a wallpaper company, and at a gasoline station to earn some extra cash for his family. For his own spending money, Dad and his best pal Bob Pigman would wash cars and collect bottles and glass on weekends.

Dad, who only completed the1st semester of his Sophomore year at Braddock High School, enrolled in the Civilian Conservation Corps in December 1939. His "Certificate of Selection" indicated that he left school to "help family" and that he "needs camp experience to build up his morale, ...conditions are such that it is necessary for the boy to leave".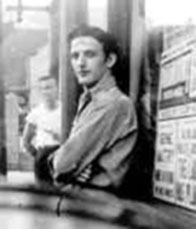 STANLEY GALIK
Pre Enlistment